Speak Up to report a work health and safety concern
Speak Up to report a work health and safety concern
It's easy to confidentially report work health and safety concerns with the Speak Up Save Lives app.
People can be seriously injured or killed when work health and safety issues are not raised in the workplace. Sometimes you may not feel comfortable or be able to speak up at work. In that case you can tell us via the Speak Up Save Lives app.
All submissions via Speak Up Safe Lives are assessed and responded to by SafeWork NSW. You'll also get a reference number so you can follow up.
If you choose to share your contact details, we can keep you updated on the outcome of your submission. We can also advise you on how to manage the safety issue, including how to raise it with your employer or supervisor. We can also let you know what the law says about your concern.
If your submission identifies a potentially serious safety issue, we may need to send an inspector out to the workplace.
If there is an incident involving a serious injury or illness of a person, a death of a person or a potentially dangerous incident, the person in charge will need to notify SafeWork NSW immediately by calling 13 10 50.
Peter Dunphy, Executive Director Compliance & Dispute Resolution, SafeWork NSW said "Workplace safety starts with everyone, even if you're the youngest or newest employee, English is not your first language or you are a member of the public."
"Speaking up about unsafe work can be hard for some. If you're a young worker, you come from a culturally and linguistically diverse background, have recently migrated to Australia or you're working as a labour hire employee, Speak Up Save Lives can help you exercise your rights and obligations under work health and safety legislation," Mr Dunphy said.
"But don't forget that while you have the right to a safe and healthy workplace, you also have an obligation to raise concerns about unsafe work or unhealthy work environments. Most workplaces take action if you raise a work, health and safety concern. However, if the issue has not been resolved after reasonable efforts, or a worker or a member of the public observes unsafe work practices at another workplace you can tell SafeWork NSW."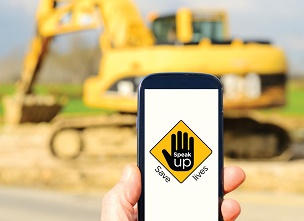 Back to top