Personal care and other services
Personal care and other services
This industry category covers a broad range of workers who perform:
personal care services such as hair, beauty and nail salons and activities
funeral and death care services
religious functions and promote these activities
in-home workers such as nannies and cleaners
selected repair and maintenance activities.
Top causes of injury
Despite the broad range of businesses that fall into this category, there are some common injuries. They include:
hazardous chemicals including irritation and inhalation
manual, repetitive tasks
lifting heavy objects.
Common hazards
This industry presents many work health and safety challenges due to:
the varying nature of the work
majority of workplaces are privately owned
often employ contractors and casual and/or at risk workers.
Each activity and workplace is different. You need to know what the hazards are in your specific business so you can assess the risk they pose.
To help you get started, we've prepared information on how to identify hazards and manage the risks common to this industry group, including: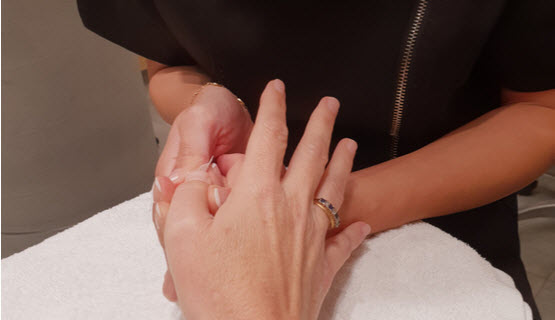 Resources to help you
As the work health and safety regulator in NSW, we have a wide range of technical, business, management and support services to help you make our business safe.
Our 'resource' and 'hazard' libraries
Our resource library and hazard library is where you will find up-to-date information on managing hazards and risks as well as codes of practice.
We also have extensive information that will help you improve and review your risk management processes. This includes videos, checklists, training and supervisory information, and safety alerts.
SafeWork Australia also has a fact sheet on developing a hazardous chemicals register.
Our safety management resources
Our Safety starts here section has a range of essential resources including:
Our business resources
Our safety support services
If you employ fewer than 50 workers, you can book request a workplace advisory visit by one of our SafeWork inspectors who will help you identify hazards and develop risk management procedures.
Our mentor program, where other businesses work with you to improve safety in your workplace, is also a valuable addition to your risk management program.
You can call us on 13 10 50 at any time for assistance in finding the services you need quickly.
Keeping up to date
Get into the habit of checking our website twice a week for updates on your legislative obligations, on current incidents and prosecutions, for new safety tips and general health and safety information.
Link your business to our social media channels including Twitter, Facebook and LinkedIn and never miss any of our news.
Subscribe to the SafeWork Wrap, our monthly newsletter, which contains safety tips, general information, industry updates, and news about our prosecutions and enforceable undertakings.
Subscribe to industry publications and join the professional association that is most relevant to you.
For general workers across this industry, including automotive repair workers, the Shop, Distributive and Allied Employees Association can provide assistance. Cleaning workers can find industry support through United Voice and, for funeral sector workers, the Australian Workers Union may assist you.
For business owners and managers, there are specific activity associations such as:
The NSW Industrial Relations Commission has a list of all the registered industrial organisations, employer associations, and peak state bodies for all industries undertaken in NSW. You will find the link here.
Legislation
The NSW Work Health and Safety Act 2011 (WHS Act) and the NSW Work Health and Safety Regulation 2017 (WHS Regulation) define the obligations both employers and workers have to health and safety in the workplace.
The WHS legislation is supported by our Compliance policy and prosecution guidelines, which supplements the National compliance and enforcement policy.
You can find a complete breakdown of business operations that fall within the administrative and support services industry from the Australian Bureau of Statistics (ABS).
You also need to ensure you comply with your workers compensation requirements.
Back to top