Blogs
The rain and wind may be gone, but many of us are still cleaning up after the huge storms that thrashed eastern NSW last week. If you work in clearing fallen or broken trees, you may have a busy few weeks ahead. Here are some reminders on how to keep yourself, and your workers, safe.
Determine the safest way to tackle the job
When you get to a new job, work out whether it is safer to work from ground level, to climb the tree, or to work from an elevated platform. If the weather or anything else changes, check the method you are using is still the safest one.
Inspect the tree
Check its condition before you start. In addition to any storm damage, look for signs of pest infestation, decay, dead wood and bark inclusions. A lack of foliage, soil movement, cracking at the base or a leaning tree could mean it has weakened or shifted roots and is unstable.
Inspect the site and your equipment
Check for hazards such as uneven ground, electrical lines, underground services, bad weather, nearby traffic, and people. Also check in on your own energy and alertness levels – fatigue and dehydration can be hazards too.
Inspect your machinery and climbing equipment before every use. If you are using wood chippers or stump grinders, it is particularly important that the emergency stops are working and workers are trained on how to use them. Make sure you mark exclusion and drop zones, that no one enters them, and that ground workers have an escape route.
Conduct a toolbox talk
All workers need to know what approach you will be using for the job and their role.
Train, equip and prepare your workers
Staff should always have the right protective gear, be fit for work, and not affected by drugs or alcohol.
Each year more than 150 people are seriously injured while doing tree work because of things like falls, working around power lines, working with equipment or being struck by falling objects.
By following the steps above, those helping our community clean up after the storms can plan to avoid injury and get home safe.
Working safely with trees
Well, aside from a big morale boost, business benefits could be up to three times more productivity, less sick leave and fewer injuries. In a nutshell, a healthy workplace is very good for your business.
Research reveals healthy workers are fitter, more aware, alert and resilient against illness, and less likely to sustain manual handling injuries and strains.
While bigger businesses with more resources can afford to establish a formal health and wellbeing program, such an expense is probably a bit of a stretch for you. But fear not, there are still plenty of inexpensive things you can do to help make a difference.
Even small changes can have a huge impact, so here are six ideas:
Target workers' eating habits, especially if lunchtime fare is fast food high in saturated fats such as burger and fries. Install a larger fridge and an extra microwave so more staff can bring in meals from home to reheat – also saving them money.
Offer more flexible working hours so workers go for walks, runs or swims, or attend a gym at lunchtime. Speak to a local fitness club about offering discount memberships for your workers.
Print out simple exercise guides to place around the workplace.
Establish a 'break-out' room where workers can make personal phone calls or have some quiet time.
Help workers to quit smoking.
Establish a workplace zero injuries target and promote this over one month, progressing to three then six months.
Get more great ideas about how you can help your workers get healthier and your business better.
Based in St. Mary's, Enviro Pallets manufactures timber pallets. It's a small business, with just six full time workers – plus a handful of labour hire workers from Ability Options, an agency that supports people with disabilities.
Manufacturing pallets is a high risk industry and, following a request for service, a SafeWork inspector visited the premises and met with Mark Duffin, the factory manager, to offer some health and safety advice.
'The workplace had a number of safety hazards,' said Cris Jelley, Assistant State Inspector.
'These included issues relating to poor housekeeping, machine guarding, traffic management, forklift safety, and handling and storage of hazardous chemicals.'
'I issued numerous improvement notices,' said Mr Jelley.
Regardless the severity of the notices, Mr Duffin saw it as a wake-up call and, over the next three months, he encouraged and welcomed further interactions with Mr Jelley.
Mr Duffin organised a massive clean-up of the workplace, fixed his chemical issues, fitted and improved guarding on machinery, improved traffic management, made walkways for pedestrians, issued personal protective equipment to everyone and, most importantly, sought his workers' input on safety improvements.
'The improvements have made my business safer and more productive,' said Mr Duffin.
'I have realised through your help, Cris, that it is more beneficial to be proactive than reactive, and I thank you for that – never too old to learn.
In this feature, seasoned SafeWork inspectors, Anthony Nicholson and John Mizzi, provide helpful tips and pointers.
John: One catchphrase I often tell clients is that if it's worth doing, then it's worth documenting. Work health and safety laws don't require employers to document day-to-day activities such as worker consultation or training for most workplace tasks. However, documenting these things, as well as risk assessments, provides evidence they have actually been done. So if an inspector responds to a particular health and safety issue, then the employer will be able to show they have addressed the issue by producing a supporting document. I advise clients to get safety messages over to workers by holding a toolbox talk and document it, using templates from our website.
Documenting a toolbox talk does not need to be complex. All you need to do is simply note the date, attendees and key messages discussed with workers.
Anthony: Some employers will spend a fortune hiring a consultant to develop a health and safety system or buying an off-the-shelf one. Often, these are generic and not directly related to a specific business. Honestly, the best systems are ones developed by a business in conjunction with workers. It's not rocket science, just a method of delivering simple safety messages, information and support to workers.
John: If you are documenting training or safe work procedures and recording a worker's name to confirm they've been trained, then they are also more likely to comply.
Anthony: The idea is to keep it simple and not to over-complicate it.
John: If you are unsure how to document a toolbox talk, and have 50 workers or less, then call SafeWork and request a free workplace advisory visit. An inspector will happily show you how to do it and even provide the templates.
Anthony: All it costs employers is some commitment and their time.
John: Plus small employers who request an advisory visit are eligible to apply for a $500 rebate for the purchase of equipment or solutions they buy to improve workplace health and safety.
Find out more about our small business rebate program and search for 'templates' on our website.
Author Erika L. Sabbath said the findings were significant as workplace exposure to solvents was extremely common and posed a real risk both in the present and the future.
"And as retirement ages go up, the length of time that people are exposed is going up, too," Dr Sabbath said.
Chlorinated solvents can be found in dry cleaning solutions, engine cleaners, paint removers and degreasers, while petroleum solvents are used in carpet glue, furniture polishes, paint, paint thinner and varnish.
Researchers assessed the lifetime exposure of 2143 retirees, as well as their last exposure to chlorinated solvents, petroleum solvents, and benzene, which is used in synthetics manufacturing.
Participants took eight memory and thinking skills tests 10 years after they had retired at an average age of 66.
Researchers found those with high and recent exposure at the greatest risk for memory and thinking deficits regardless of other factors, such as education levels, age, smoking and alcohol consumption.
Dr Sabbath, of the Harvard School of Public Health in Boston, said retirees with high exposure within the past 12 to 30 years had demonstrated impairment in virtually all areas of memory and thinking.
For more information about using solvents, visit the hazardous chemicals page.
Here are 10 things you can do that will help your business comply with work health and safety regulations and keep your team safe.
Get a workers compensation policy if you need one.
Talk about safety and get input from your workers.
Make sure everyone is properly trained and understands how to do their work safely.
Establish safe working procedures.
Provide adequate workplace facilities.
Use personal protective equipment if no other controls are available.
Record any workplace injuries in a register.
Notify us of serious incidents.
Have a recover at work program
If in doubt, ask for help – give us a call on 13 10 50.
Work health and safety made easy
We have developed the 'Easy to do work health and safety toolkit' to make it easier for small businesses to understand and meet their work health and safety obligations. Check it out today.
Find out more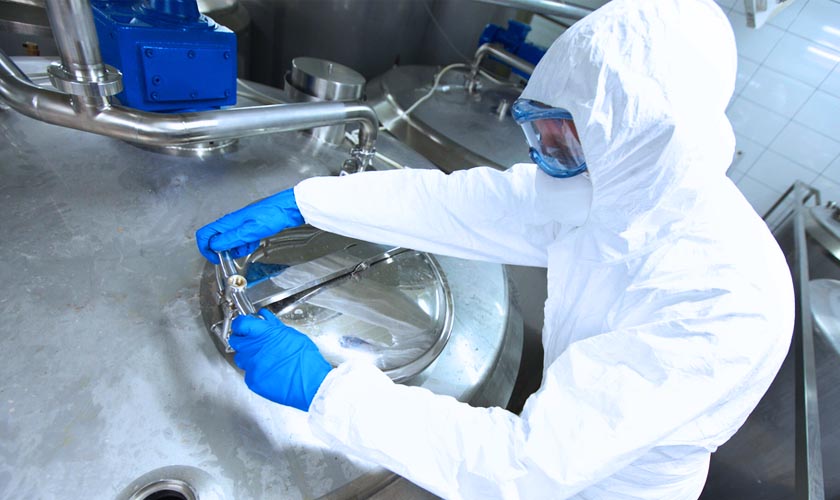 Store and handle chemicals properly at all times.
Depending on the quantity and type – paint, glue, cleaning agents, fuel, pesticides or solvents – the consequences could be catastrophic.
Not only could your workers be exposed to harmful fumes or toxins that may cause chronic illnesses such as cancer or asthma, but leaks or spills can cause costly environmental damage such as water contamination.
Unchecked, a gradual-release or prolonged exposure could come years down the track, via financially crippling legal action by affected workers or environmental watchdogs.
Some potential hazards might not be obvious, such as a spray painter working in a booth listening to a portable radio – a possible ignition source for flammable fumes.
Often the risk has never occurred to them because it's how they've always done it or been told how to do it. And unfortunately it's often only when an accident does occur that the penny drops.

SafeWork Assistant State Inspector
Aside from the risk of an explosion or violent chemical reaction, simply inhaling vapours could render your workers drowsy and more likely to make errors or suffer an injury.
Here are some pointers.
Make sure chemicals delivered to your workplace are clearly labelled.
Make sure workers understand safety data sheet and labels.
Make a list of all your hazardous chemicals – and always keep it up to date.
Isolate hazardous chemicals from the rest of the workplace, restrict access to dangerous areas, and use exhaust ventilation for fumes.
Develop an emergency plan and provide appropriate personal protective equipment.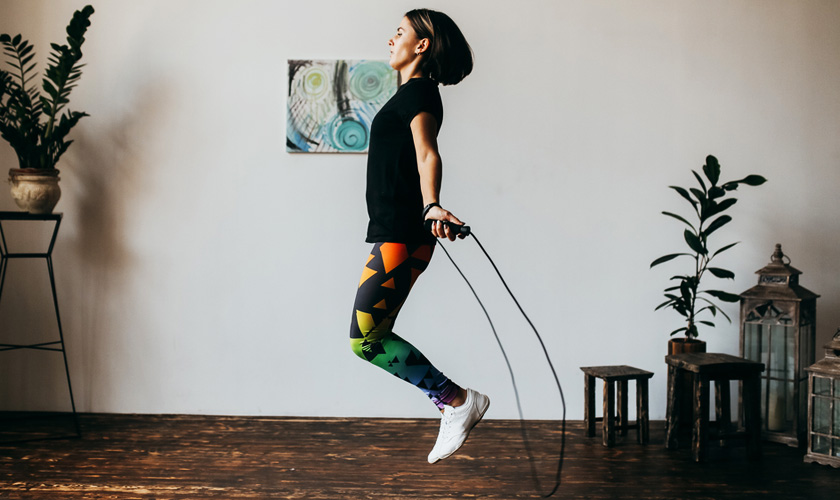 The results show even small amounts of exercise can protect against depression, with mental health benefits seen regardless of age or gender.
The study involved more than 30,000 adults who had their levels of exercise and symptoms of depression and anxiety monitored over 11 years.
The study found that 12 per cent of cases of depression could have been prevented if participants undertook just one hour of physical activity each week.
According to an Australian health survey, 20 per cent of Australian adults do not undertake any regular physical activity, and more than a third spend less than 1.5 hours per week being physically active.
At the same time, around 1 million Australians have depression, with one in five Australians aged 16-85 experiencing a mental illness in any year.
To improve your physical and mental wellbeing through exercise, see the institute's Exercise your Mood campaign.
The workers compensation process can be complex – and this complexity is amplified when you have limited claims management experience, resources and cash flow.
For most small businesses, a workers compensation claim may only occur once every several years. Many employers pay their annual premium and have no further contact or relationship with their insurer.
A challenge for small businesses is the number of stakeholders involved with the workers compensation process, and the various relationships that exist between these stakeholders.
This seminar features three panel members representing the employer, insurer and regulator. They discuss the role of each in the workers compensation process, the supports available for business – eg vocation rehabilitation and work trials – and the recovery at work programs run by the State Insurance Regulatory Authority (SIRA).
SIRA has also developed a tool that helps injured workers understand their weekly payments and entitlements at different stages of their claim.
Following an amendment to the WHS Regulation, the NSW Government published a register of individuals who hold asbestos, high risk work and demolition licences as well as holders of general construction induction training cards (otherwise known as white cards).
The register includes the licence holder's name, licence number and type, the licence status, the licence expiry date (if any), licence conditions, prosecution summaries and information about penalty notices issued in connection with the licence.
The register enables better protection for workers and the community by providing licence information via a single online portal, and makes it easier for businesses and consumers to check the validity of the licences/cards and make informed decisions regarding the contractors they engage.
The changes are consistent with the NSW Government's objective to provide a single and accountable point for the administration of business regulation schemes, which in turn provides greater business confidence while maintaining appropriate levels of consumer protection.
Train drivers, waiters, chefs, and shift workers in manufacturing and healthcare are most likely to suffer the greatest sleep deprivation.
Shift work, job stress, work hours and physically demanding work are also linked to sleep deprivation. Round-the-clock access to technology and pressure to work harder has increased work hours and led to an increase of short sleep.
David Nugent owns a cattle farm near Wagga Wagga and does some contract work supplying hay and operating heavy machinery to supplement his income when times are tough.
Twenty years ago, David was seriously injured when his arms became caught in a hay baler as he was trying to fix a fault. As the baler pulled his arms in with such force, he suffered chest and head injuries along with extensive injuries to both arms. He was trapped for more than an hour before being rescued by a passing motorist and rushed to hospital.
David spent five months in hospital, had his right arm amputated above the elbow and numerous surgeries to save the left arm, including orthopaedic reconstruction, skin grafting, vascular grafting and infection control.
David knew nothing other than farming and was widely known in his community for solving problems and finding solutions. And this horrific tragedy did not deter him. His motto: the farm will not beat me.
With the help of a rehabilitation provider, prosthetic technician, case manager, family and friends, he developed a comprehensive return to work program and purchased modified equipment through SIRA's vocational rehabilitation program. He made changes to the farm set-up, re-designed his work practices, and researched widely to find equipment that would satisfy his needs.
David credits a determined, problem-solving attitude and a great team as the principal reasons for his remarkable achievements.
Although the incident happened 20 years ago, David continues to receive medical treatment for his injuries but has returned to his pre-injury duties as a self-employed cattle farmer, hay contractor, bob-cat operator and earth mover.
David's achievements were recognised last year when he won the 2017 SafeWork NSW Award for Recovery at Work Achievement Award for Injured Workers.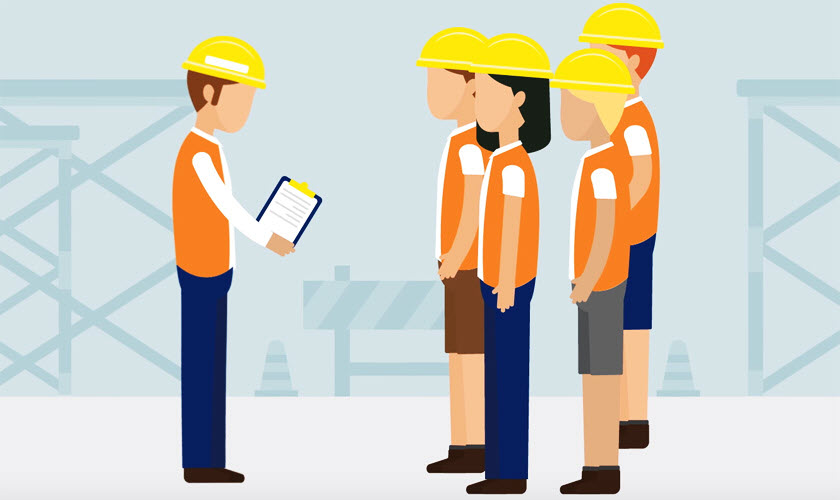 A recent survey of more than 2000 workers found that one in five have made a complaint about a workplace safety issue that was never fixed.
One in 10 workers were too afraid to report safety issues because they might be fired and one in 20 have been demoted after making a safety complaint at work.
The survey also found that 37 per cent of workers have witnessed a colleague not reporting their injury at work for fear of losing their job.
Consultation is a good way to use the knowledge and experience of your staff to achieve a safer and healthier workplace.
Through talking about safety, you can become more aware of hazards in the workplace and workers can provide suggestions about how the work could be done safely.
Consultation @ work - the basics
UV radiation causes 95 per cent of skin cancers in Australia. All skin types can be damaged by exposure to UV radiation. The damage is permanent and irreversible – and increases with each exposure.
Roughly two in three Australians will be diagnosed with skin cancer by the time they are 70 and over 750,000 are treated for non-melanoma skin cancers in Australia each year.
Non-melanoma skin cancer is more common in men, with almost double the incidence compared to women. In 2015, 2162 people died from skin cancer in Australia, 1467 from melanoma and 642 from non-melanoma skin cancers.
During the summer months, it is easy to become dehydrated or for your body to overheat. It is very important that your body temperature stays in the range of 36.1 – 37.8°C, or you risk developing heat-related illness.
Working in a hot environment can cause you to become fatigued and physically weak, as well as slow your reaction times and affect your judgement. Any of these increase your risk of injury, and you may begin to make errors, drop tools or stumble.
You can reduce the risks from exposure to UV radiation or extreme heat by:
providing an air-conditioned area for frequent rest breaks
providing air-conditioning and window tinting in work vehicles
providing mechanical aids to reduce the need for strenuous physical work
supplying lots of cool drinking water and encouraging workers to drink frequently.
providing shade and shelter for outdoor workers
rotating tasks, to reduce exposure to UV radiation and extreme heat
scheduling work to cooler times of the day
using the SunSmart app to identify sun protection times for outdoor work
providing information, instruction, training and supervision
providing personal protective equipment, eg: for outdoor workers – SPF 30+ sunscreen, SPF 50+ clothing, long-sleeve shirts, broad-brimmed hats and the like.
Register and listen to this webinar to learn about the risks that outdoor workers are exposed to and how employers can manage these risks, with the Small Business rebate available to eligible participants.
You can also tune into this webinar to discover the top 10 ways to manage sun exposure and how to check your own skin.
This video provides handy hints about managing the risks from working in extreme heat.
More information is found on the following web page:
Other sun safety resources are available from:
Early this year, SafeWork inspectors attended an incident in southwest Sydney after a 15-year-old construction worker got severe lacerations to his thigh, down to the bone, while using a circular saw to cut lengths of timber. It was his first day on the job.
Power tools come in various shapes, sizes, voltages and varieties. Yet, irrespective of the size of the tool or how it's powered, the principles of safe use apply equally to all.
First, remember that a power tool's effectiveness is proportional to your level of training in using the tool, as well as your diligence in following safety guidelines.
Before starting any job, go through a pre-start process and ensure everyone who is using power tools is trained and competent. And always check to make sure tools are in good working order.
Keep your hands and feet away from moving parts, keep others a safe distance away, and wear the correct personal protective equipment for the job.
Finally, employers and experienced workers need to ensure new and young workers receive the correct training and supervision.
Watch the following video safety alert on how to keep you and your workers safe around power tools.
Working safely with power tools - video safety alert
You can also watch this short video by the Roofing Tile Association of Australia. This video is relevant to all residential and commercial building constructors, and in particular, roof tilers.
In fact, contact between mobile plant and equipment with live overhead power lines is one of the biggest workplace killers – but many of these incidents have the same underlying causes:
operators failing to see the power lines (or realising the danger)
not maintaining a safe approach distance.
What is the risk?
Any voltage that causes sufficient current to pass through the heart – such as that found in live overhead power lines – can cause serious injury or death.
The discharge of electrical energy from contact with power lines can also cause serious burns, fires and explosions that can immobilise the equipment involved.
You don't even have to have direct contact with a high voltage line to receive a fatal electric shock. Electricity can arc or jump across gaps, meaning that simply being too close can kill.
Even if a worker survives a close encounter with high voltage, their injuries can require intensive medical care and may render them out of action indefinitely.
Unfortunately, in 1999, 17 year old Tim was fatally electrocuted. Watch the video below as told by his father.
What is the impact on your business?
The effects on the injured worker and their family are obvious, but a simple lapse in concentration or supervision can also have a significant impact on your workplace. Lost time, a workers' compensation claim, not to mention finding and retraining a replacement can all add extra burden to your business.
How can you avoid these incidents?
Your safest option is to relocate work away from overhead power lines wherever possible.
If it's a short-term task, arrange with the electricity supply authority to have the power isolated.
For long term jobs, consult the electricity supply authority. They would assess the site and advise of appropriate controls that you should adhere to.
If you can't avoid working near overhead power lines you need to properly assess and control the risks. That may mean having a supervisor on the ground to manage the risks. This will at least give you peace of mind to be able to focus on running your business and it could save a life.
Attention to detail is critical – potentially a matter of life or death – so please refer to our Work near overhead power lines: Code of practice, or call 13 10 50.
Now in its 13th year, the SafeWork Mentor Program is committed to improving work health and safety, workers compensation and injury management of NSW businesses. Small business mentees and business specialists with expertise in WHS are encouraged to apply for 2019.
The Mentor Program is an opportunity for business safety experts to share their knowledge with small businesses and network with their peers. In the program they will:
identify new ways to address safety
provide insight into the challenges facing your industry
have the chance to apply for SafeWork rebates to implement workplace safety improvements
improve business reputation
create a supportive network of peers.
Mentees will be paired with a mentor who has extensive safety knowledge who will then, over the 3-6 months of the program, visit their workplace and share their knowledge with their mentee.
At the end of the 2018 program, mentees had implemented practical workplace safety improvements, increased awareness, knowledge, confidence and willingness to manage safety in their workplace.
Previous mentor, Paul Lyndon, National Safety Manager for Diona spoke positively about his experience as a mentor saying, "It gives me so much pleasure encouraging people to do something worthwhile that could save someone's life."
All mentors and mentees are invited to SafeWork NSW supported training and network events throughout the year.
To get involved in the 2019 Mentoring Program as a mentee or mentor, apply online now.
For more information, visit our website, call 13 10 50 or email MentorProgram.Business@safework.nsw.gov.au.
Back to top