Fall from height (12 December 2018)
Incident date
12 December 2018
Event
Fall from height
Location
Denham Court
Incident Overview
A worker fell from a height while installing roof & guttering on a house in Denham Court, sustaining hand and shoulder injuries.
SafeWork NSW and NSW Police responded to the incident to investigate and make the site safe.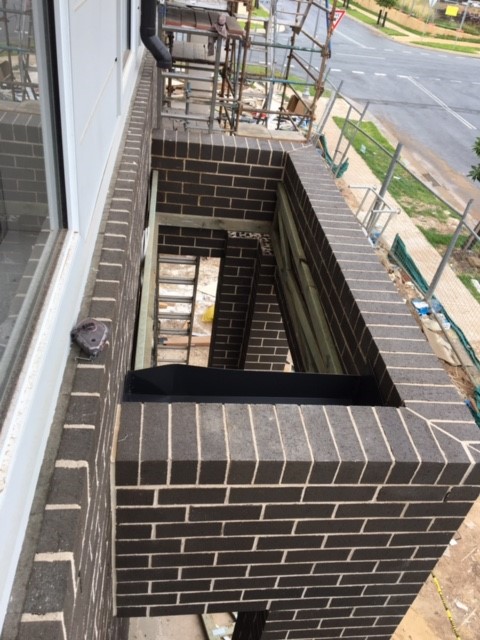 The location on the site the worker fell through
The site
The site is located at Denham Court. Activities being done on the site included the construction of a two storey home. The site is under the control of a principal contractor. A sub-contractor had been engaged to install box guttering and roofing.
The investigation
SafeWork NSW Inspectors responded to the incident.
Our Prosecution Guidelines outline our approach to prosecutions and Safe Work Australia's National Compliance and Enforcement Policy provides
guidance on our approach to compliance. These documents set out factors that will be considered in determining the investigative approach and appropriate outcome.
Safety Information
Businesses are reminded of their duty to identify hazards and manage risks to health and safety in line with the provisions of the Work Health and Safety Act 2011 and Work Health and Safety Regulation 2017.
Each year SafeWork NSW responds to incidents where workers have been exposed to risks associated withfalls from heights. Most of these incidents involve unprotected edges or voids.
Businesses are reminded to consider reasonable and practicable control measures to manage the risk of falls from heights including:
Remove the need to work from heights where possible;
Use a suitable working platform such as scaffolds, boom lifts or scissor lifts;
Provide adequate edge protection by using guardrails or perimeter scaffolding;
Ensure scaffolds are inspected every 30 days and a handover certificate is issued;
Prevent people accessing incomplete scaffolds;
Ensure penetrations/voids are covered and clearly marked or have edge protection
Provide workers with safe means of accessing and exiting work areas;
Ensure ladders are secured and extend 1m past the landing; and
Only use fall restraint or fall arrest systems when edge protection or work platforms are not reasonably practicable.
Further information
Please refer to the following guidance materials:
About this information release
SafeWork NSW has issued this information to draw attention to the occurrence of a serious injury in the construction industry. Investigations are ongoing and further information may be published as it becomes available.
The information contained in this publication is based on knowledge and understanding at the time of writing. Users are reminded of the need to ensure any information upon which they rely is up to date and to check the currency of the information with the appropriate officer of SafeWork NSW or the user's
independent adviser. No conclusions should be drawn from the information in this publication about the cause of the incident or the culpability of any party.
All photographs were taken by SafeWork NSW.
Back to top