30 years' bad practice bites back
30 years' bad practice bites back
In February 2015, a worker fell almost four metres while installing cladding on a roof. He suffered fractured ribs and vertebrae, and a punctured lung.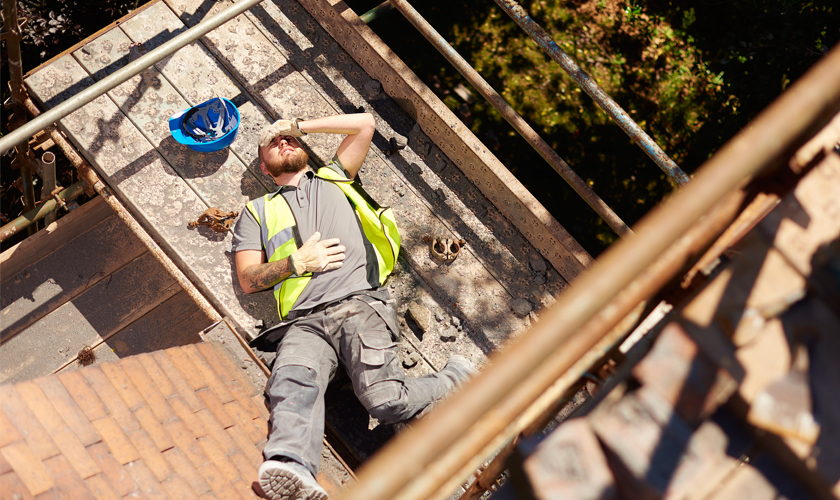 NSW District Court Judge David Russell fined the business owner $60,000 for breaching his health and safety duties regarding safe systems of work and $1,500 for failing to notify us of a serious incident immediately after becoming aware of it.
The principal duties of the worker included making houseboats and doing general steel fabrication work. He was a first-class sheet metal worker and held a forklift and elevated work platform licence, but had no formal qualifications as a roofer and no training in relation to working from heights.
On the day of the incident, the business owner left work early to attend a funeral and, during his absence, another worker – supposedly the company's 'informal' supervisor (given he'd been with the company the longest) – told his colleague to finish roofing the workshop.
The worker used a scissor lift to access the roof and convey the cladding to the roof, then climbed out of the lift to secure the sheeting. When a sheet slipped sideways, the worker fell almost three metres onto a compressor and another metre onto a concrete floor. There was no fall prevention system in place.
Immediately following the fall, the supervisor called an ambulance then contacted the owner, who in turn notified the insurer (but not us). If there is a serious injury or illness, a death or a dangerous incident, the law says you must report it to us immediately – and notify your insurer within 48 hours.
Under cross examination, the business owner revealed that for the past 30 years workers' regularly worked on houseboats and were often four metres above the ground without fall protection or proper training. This revelation was a clear contradiction to his assurance that had he been present at work, he would have insisted on getting a qualified roofing contractor and would have forbidden anyone else from doing the job.
See our Working at heights page for further information on minimising risk.
Back to top