Fatal fall through pergola
Fatal fall through pergola (15 May 2020)
Date of incident: 15 May 2020
A 51-year-old labourer suffered serious head injuries after falling nearly three metres onto a tiled surface at a house in Eastwood. He stepped off the roof onto plastic covering a pergola and it gave way. He later died in hospital.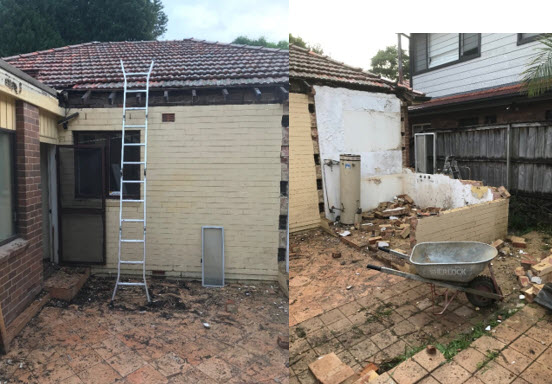 Safety information
Falls from heights is the number one killer on construction sites in NSW and every year there are dozens of serious incidents. Many of these incidents involve a ladder being used incorrectly or stepping on an unstable surface.
Consider 'reasonably practicable' control measures to manage the risks associated with working on ladders and roofs.
Before starting work on a roof, inspect the condition of skylights, plastic sheeting and asbestos cement sheeting, wire mesh and anchor points. To determine if surfaces are safe to walk on, check the material, how it's fixed and whether it's brittle.
Make sure you:
plan the work to avoid walking on brittle material
work from a solid construction to avoid standing on the roof - use temporary work platforms, such as crawling boards and ladders
install barriers, such as guardrails, covers and warning signs
install safety mesh
use a scaffold or scissor/boom lift
use an adjustable fall-arrest system, such as a harness, with proper anchor points – train workers how to use them
When working in situations where a ladder may be required, you must:
consider using an elevated work platform or scaffold, rather than a ladder
choose the right ladder for the job. It should meet Australian standards and the load requirements of the job. An A-frame or extension ladder may be appropriate for some tasks, but a platform ladder is safer
inspect the ladder for damage before using
only use a ladder if you're physically capable of doing so safely
set-up a ladder on a flat, stable surface, or use leg levellers, anti-slip gutter guards and stabilisers
maintain three points of contact when climbing or descending the ladder - two hands and one foot, or two feet and one hand
only take small items up or down a ladder – never large or heavy items such as building materials. Wear a toolbelt to enable you to maintain three points of contact
never lean or reach away from the ladder
not exceed the working load limit on the ladder
only use A-frame ladders locked in fully open position
secure your extension ladder at the top, bottom or both - or have someone hold it
make sure the ladder is one metre past the stepping point
extension ladders are angled at a ratio of 1:4 - position the base of the ladder one metre away from the structure for every four metres of height
not climb or work past the second-last rung of a ladder, and never straddle the top of an A-frame ladder
make sure fall prevention is used at the stepping off point of the work area
remain facing the ladder and climb to the bottom rung before stepping off.
Businesses are reminded of their duty to identify hazards and manage risks to health and safety in accordance with the provisions of the Work Health and Safety Act 2011 and Work Health and Safety Regulation 2017.
More information
Back to top