Fall through form deck (5 September 2018)
Incident date
5 September 2018
Event
Fall from form deck
Location
Blackbutt in Shellharbour
Incident overview
A 40-year-old steel fixer was subcontracted to work on steel pre-fabricated walls.
He was standing on a piece of plywood, on top of laid formwork, when it gave way and he's fallen 2 to 2.5 metres to the floor below. The worker struck his head and sustained bruising to his left arm and grazing to his right arm.
SafeWork NSW, NSW Police and NSW Ambulance responded to the incident and the worker was taken to hospital for treatment for his injuries.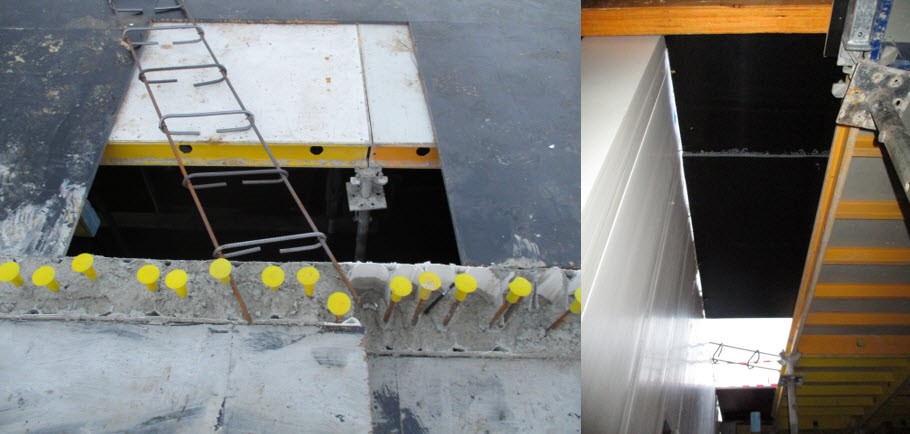 The site
The site is located at Blackbutt in Shellharbour. The activity being undertaken is the construction of a multi-story residential building. The site is under the control of a principal contractor with a subcontractor engaged to undertake the formwork decking on site.
The investigation
SafeWork NSW Inspectors responded to the incident.
Our Prosecution Guidelines outline our approach to prosecutions and Safe Work Australia's National Compliance and Enforcement Policy provides guidance on their approach to compliance. These documents set out factors that will be considered in determining the investigative approach and appropriate outcome.
Safety information
Businesses are reminded of their duty to identify hazards and manage risks to health and safety in accordance with the provisions of the Work Health and Safety Act 2011 and Work Health and Safety Regulation 2017.
Each year SafeWork NSW respond to incidents where workers have fallen from a height. Many of these incidents involve formwork.
Workers in the construction industry are most commonly injured however, any worker working from heights is at risk.
Businesses are reminded to consider reasonable and practicable control measures to manage the risk of falls from heights including:
The PCBU must deem the working deck is complete before allowing other workers to access the deck. the deck
Installing barriers with signage in areas where formwork is incomplete
Covering and marking, or installing guardrails around penetrations/voids Providing workers with safe means of access and egress to work areas.
Further information
Please refer to the following guidance materials:
About this information release
We have issued this information to draw attention to the occurrence of a serious injury in the construction industry. Investigations are ongoing and further information may be published as it becomes available.
The information contained in this publication is based on knowledge and understanding at the time of writing. Users are reminded of the need to ensure any information upon which they rely is up to date and to check the currency of the information with the appropriate SafeWork NSW officer or the user's independent adviser. No conclusions should be drawn from the information in this publication about the cause of the incident or the culpability of any party.
All photographs were taken by SafeWork NSW.
Back to top