Leg caught in auger (20 April 2020)
Leg caught in auger (20 April 2020)
A 22-year-old worker had his leg amputated after it became entangled in an unguarded in-ground auger, while he was cleaning grain out of a flat bottom silo.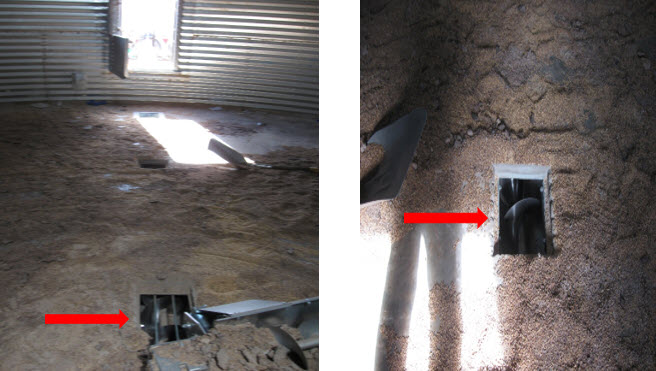 Auger guard was removed
Safety information
Farmers and workers are killed or seriously injured every year while working on or inside silos.
The three key reasons are:
falling from a height
being overcome by fumes in a confined space
getting dragged into the auger.
Consider 'reasonably practicable' control measures to manage the risks associated with working near augers and silos.
Make sure:
parts of the auger that may cause injury – chutes, channels, belts, pulleys – are guarded
guards can only be removed using a tool
you use hydraulic rather than mechanical drive systems
a competent person regularly inspects, maintains and services the auger
you shut-off machinery before servicing
you use a lock-out/tag-out procedure when working with augers – don't use hands or feet to clear blockages
guards are replaced after maintenance
workers are trained to use augers
inexperienced workers are supervised.
More information
Back to top