For young workers
If you're a young worker, it's important you know your workplace health and safety rights and obligations.
Your manager must give you appropriate training, supervision, information and equipment to ensure you can work safely. You should speak up if you think you could be hurt at work. We want you to return home to your family and friends injury-free every day.
The facts are, more than 15,000 young people aged up to 25 years old in NSW are injured at work each year. While some injuries may only have a short-term impact, others are irreversible and life-changing for you, your family and friends – just watch these real stories below.
Even if it is minor, your injury may prevent you from doing something important to you – such as playing in your football grand final, having a weekend away with your friends or going on a holiday that you've planned for months.
Real stories
Joany was just a child when she lost her left leg below the knee following a tractor accident on her family's farm.
Hear about the effect her injury had on her life and those around her, inspiring her drive to overcome adversity and achieve excellence as a Paralympian
At 18, Tiffany Ward was severely injured at work when both of her arms were caught in a potato processing auger.
Hear about her battle to live with the physical and emotional consequences of her injury.
Tim was a second-year electrical apprentice when he was involved in a fatal incident.
His story highlights the importance of adequate supervision and guidance for young workers.
---
Wait, take five
1. Stop...
2. Is it safe?
3. Could it hurt someone?
4. Speak up
5. Ask
---
What are my responsibilities?
Select one of the tabs below for a quick guide:
It doesn't matter if you are on work experience or a job placement, or employed on a full time, part time or casual basis, you have the right to a safe and healthy workplace.
By law, your employer must equip you with the right skills, knowledge and equipment to keep you safe. You're also entitled to fair pay and conditions, a fair and just workplace, to receive workers compensation, and to speak up if you have concerns.
However, you also have responsibilities:
to take reasonable care of yourself and others
comply with any reasonable instructions, policies and procedure given by your employer, business or controller of the workplace.
Some practical ways of carrying out your duty of care responsibilities include ensuring:
the work environment, systems of work, machinery and equipment are safe and properly maintained
information, training, instruction and supervision are provided
adequate workplace facilities are available for workers and any accommodation you provide to your workers is safe
workers' health and workplace conditions are monitored
chemicals are handled and stored safely.
Your duties include:
making decisions about health and safety that may affect work activities or other people
ensuring legal requirements regarding health and safety are met
actioning safety reports and carrying out workplace inspections
ensuring safe work method statements are completed
ensuring safe work practices
conducting inductions and regular safety briefings
participating in incident investigations
leading by example and promoting health and safety at every opportunity.
---
When you're unsure about your safety at work
If you are not sure if a task is safe to do or if you don't know how to do it safely, the most important thing is to stop and ask someone about it.
Ask for advice and don't be afraid to say I don't know what to do next
Watch this video about what young people say about what to do when you're unsure.
Don't be embarrassed if you need to ask more than once. Some tasks are complicated and it can be easy to forget every step – particularly if you only work one shift each week.
Your supervisor or a senior worker should demonstrate the correct safety procedures for you and supervise you when you perform the task for the first time to make sure you're doing it correctly and should continue to check in with you.
Some ways you could ask someone at work for help are:
'I'm not sure how to do this task safely, do you have any time to show me again?'
'Can you watch me do this task to make sure I am doing it right?'
'Are there any safety procedures I need to know in order to do this task?'
A: If you are feeling sick or unwell, you should always try to call in sick. If you are unwell (eg you are tired, drowsy, nauseous, or in pain) you will not be able to do your work as well as usual.
This can be a WHS issue, especially if you operate any vehicles or machinery, or work at heights. You also risk infecting your colleagues, which can worsen the WHS issue. If you are a casual worker and don't want to sacrifice your pay, you can try to organise a make-up shift or swap shifts.
Even if you are a causal you may still have entitlements depending on if you have a registered agreement, award or employment contract.
A: No. If you feel that you're not able to do a task safely, don't continue with it until you have received proper training or help.
Ask a more senior staff member or your manager for help if you don't think you're being shown how to do things the safest way. If you've got a Health and Safety Representative (HSR) at work, let them know about the problem. They may be able to help organise some more appropriate training for you.
Watch the videos below to see what happens to these young workers in a matter of seconds
They were selected to highlight the importance to:
understand the risks and don't perform tasks you haven't done before without training, supervision or instruction
talk and build working relationships with more experienced workers
ask questions to make sure you understand what is expected of you
report WHS concerns promptly, so that immediate action can be taken to resolve the issue
know your WHS policies and procedures (remember ask questions if don't understand)
use required personal protective equipment.
Source: WorkSafe Victoria
Warning: these videos contain footage that some viewers may find distressing
It's OK to say 'no'
If someone asks you to perform a task that you believe is unsafe, you can say no and ask your boss for advice. If you think your boss is asking you to do something that is unsafe, talk to a work colleague you trust or your Health and Safety Representative, and you can always contact us
---
Report unsafe work
If you notice a safety hazard in your workplace, or you are concerned that safety practices are not being followed, you should talk about it with your supervisor, employer and/or health and safety representative straight away. This will allow them to assess the hazard and either remove it or implement procedures to minimise the risk.
If you work through a labour hire agency, you should report your concerns to the agency and the workplace.
If you're on work experience, you should speak to your teacher or trainer about your concerns.
You could also speak to an adult you trust, family member or a more experienced worker.
For example, you should report any concerns you may have about:
slippery floors
faulty or unguarded machinery and equipment
chemicals
bullying
customer behaviour (aggression and violence)
fatigue
lack of training.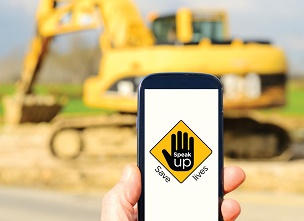 What if I'm a volunteer?
If the organisation you are volunteering for employs any paid workers, it is considered a PCBU (person conducting a business or undertaking) and has WHS duties to all its workers, including its volunteers. In this situation, you have all the same WHS rights as a worker. A volunteer association that has a community purpose and doesn't employ any paid workers is not a PCBU and so is not subject to the PCBU duties under WHS laws. However, it is still worthwhile to bring up any concerns you have about WHS with other volunteers so that they can address them.

Regardless of whether your organisation is considered a PCBU or not, you should still try to:
take reasonable care for your own health and safety
take reasonable care so your acts don't negatively affect the health and safety of others
follow any reasonable instructions or procedures given by your volunteer organisation
If something goes wrong
If you get hurt at work, the first thing you should do is go to a doctor or hospital to get medical treatment for your injury. You also need to let your boss know what happened as soon possible so that they can record it. Depending on the severity of your incident, you may also be entitled to compensation. Workers' compensation is a form of insurance payment to employees if they are injured at work or become sick due to their work.
Workers' compensation includes payments to employees to cover their wages while they're not fit for work as well as any medical and rehabilitation expenses incurred from the injury.
Find out what these young people think about injury and recovery at work.
To make a claim for worker's compensation, follow these steps:
Tell your employer as soon as possible after a work-related injury or illness. You can also get their insurers details and tell the insurer directly.
Your employer must then notify the insurer within 48 hours.
The insurer will contact you within three to seven days to talk about the next steps but you may also contact them yourself. You (and your employer) may need to provide information to the insurer such as payslips, medical appointment details, etc.
If you can't return to your pre-injury role within seven days, you will need to nominate a treating doctor to manage your injury. This is usually your GP. They will need to complete a certificate of capacity for you to sign and give to the insurer so you can receive weekly payments.
If you are eligible for weekly payments, the insurer will make a work capacity decision to determine the amount. This is calculated using your pre-injury average weekly earnings as a basis.
For a detailed explanation of workers compensation and how to make a claim, visit the State Insurance Regulatory Authority (SIRA) website or call them on 13 10 50.
---
If someone else is injured at work
If someone else experiences a serious injury, death or dangerous incident at work, it must be reported to us immediately 13 10 50 as an urgent investigation may be needed.
This step should be taken by your boss or supervisor but if you don't think they have contacted us, you should call us yourself. Incidents can be notified 24 hours a day, 7 days a week.
Your mental health

Violence, fatigue, bullying, stress, work and school pressure, a poor work environment or a truamatic event can cause mental health issues.
Mental health, just like physical health, is an important part of work health and safety.
Feeling stressed? Advice from others who've experienced it
Find someone you can talk to… venting and letting go of that emotional load helps.
I learned mindfulness, which is a really useful tip for when you're stressed.
Some workplaces have programs to deal with stress, so you just go in there to see them, get some tips from professionals
A: There is no right or wrong answer when it comes to telling your employer about your mental health.
Whether you choose to tell others can depend on how much your condition affects your role, the amount of support you have outside the workplace, and your relationships with your colleagues. If you want to mention your mental illness to your employer so that they can arrange suitable adjustments for you, you can.
Under the Australia-wide Privacy Act 1988 an employee's condition can't be shared with anyone without his or her permission. Any information can only be used for the purposes for which it was disclosed (i.e. arranging adjustments in the workplace to support the employee.)
What do you know about mental illness?
What does the average 18-25 year old know about coping with mental illness at work? Find out what these young people think about disclosure and accommodating mental illness in the workplace.
Provides information and support about anxiety, depression and suicide to young people aged 12–25 years.
Call 1300 22 4635 or chat online (3pm – 12am) or email. You can also join their online forum to talk about issues more generally. And they have a great Check in app for anyone who wants to check in with a friend but is concerned about saying the wrong thing or making the situation worse.
Provides 24 hour crisis support and suicide prevention services.
Call 13 11 14. Its website has the Lifeline Service Finder - a directory of free or low cost health and community services available in Australia.
Provide access to health workers, e.g. GP, psychologist, social worker, at no or a low cost.
Call 1800 650 890 or find a centre near you. If you don't have one nearby or you don't feel ready to visit one, eheadspace provides confidential support between 9am and 1am daily.
Has fact sheets, forums, professionallly reviewed mobile apps and tools and other resources designed specifically for young people.
If you need personal crisis support, the following services are available 24 hours / 7 days per week
If you're in an emergency, call 000
Bullying - What can I do about it?
Find out what these young people think about bullying.
Bullying is repeated and unreasonable behaviour directed towards a worker or group of workers that creates a risk to health and safety.
Examples of bullying include:
abusive, insulting or offensive language or comments
unjustified criticism or complaints
spreading misinformation or nasty rumours
deliberately excluding someone from work-related activities
withholding information that is necessary for effective work performance
purposefully setting unreasonable tasks or timelines
changing work arrangements, such as rosters and leave, to deliberately inconvenience a worker or workers
setting tasks that are unreasonably below or beyond a person's skill level
practical jokes or initiation.
If you need help, it's important that you know who to contact for your situation.
Immediate emotional support
If you need emotional support, the following services may help:
Lifeline on 13 11 14 – 24-hour counselling service providing emotional support in times of crisis
Mental Health Line on 1800 011 511 – 24-hour support service across NSW that can connect you with a mental health professional
Headspace on (02) 9114 4100 – a national youth mental health foundation that helps young people between 12 and 25 who are going through a tough time.
Discrimination
Contact the Anti-Discrimination Board if the issue is about:
sex
pregnancy
breastfeeding
race
homosexuality
disability
age carer's responsibilities
marital or domestic status
transgender status
Your rights at work
Contact the Fair Work Ombudsman if the issue is about:
not being paid the right amount
being forced to do things against your will
being discriminated against
not getting the right amount of leave or other conditions you're entitled to
being threatened by your employer
a sham contract
Unfair dismissal
Contact the Fair Work Commission if the issue is about unfair dismissal or unlawful termination.
Violence or threats of violence
Contact NSW police if the issue involves physical violence or the threat of it, or contact us if it involves work-related violence.
Workplace bullying
If you think we are the right agency to contact, read our service standards and complete the workplace bullying form – or call us on 13 10 50 for more information.
A stop bullying order
If you believe you have been bullied at work, you may be eligible to apply to the Fair Work Commission for an order to stop the bullying.
Online bullying
You can find information about, and report, online bullying at image-based abuse at https://www.esafety.gov.au/
A: You should always notify your boss about any safety concerns you have about your workplace.
Abuse from customers, both verbal and physical, is a work health and safety issue and it is your boss's responsibility to protect you from it as much as is reasonably possible.
Bring up any incidents with your boss and ask them if there is anything they can do to prevent these issues, as well as if there are any procedures you should be following if a customer abuses you and ask if there is any training you and your workmates could undertake to help deal with aggressive customers.
We've created these interactive diagrams that will show you some everyday safety hazards and how to avoid them in the workplace. Can you find them all?
In alphabetical order
P: 1800 670 812

E: complaintsadb@justice.nsw.gov.au

P: 13 28 65 (individuals)

P: 13 72 26 (businesses)

P: 1300 799 675 (out of hours emergency 0419 318 011)

E: sydney@fwc.gov.au

P: 13 13 94

P: 1300 656 419

E: complaintsinfo@humanrights.gov.au

P: 13 77 22

E: newclaims@eml.com.au

P: 9385 9588

E: admin@ncylc.org.au

P: 13 10 50

E: contact@safework.nsw.gov.au

P: 13 10 50

P: 131 444 (general enquiries)

National Relay Service (24 hour service)

TTY/voice calls: 133 677

Speak & Listen: 555 727

SMS relay: 0423 677 767

P: 1800 451 524

E: nswombo@ombo.nsw.gov.au

Office of eSafety Commissioner

P: 1800 880 176

P: 9689 6200

Translation Information Service

P: 131 450 (24 hour service)

National Relay Service (24 hour service)

TTY/voice calls: 133 677

Speak & Listen: 555 727

SMS relay: 0423 677 767
Back to top