For parents and guardians
For parents and guardians
While the prospect of entering the workforce can be an exciting time for your child, it can very quickly become an overwhelming experience for them.
Workplace incidents can have a significant impact on your child's life and everyone in your family.
As a trusted source of advice and information, you can play an important role in supporting and guiding your child to understand what health and safety responsibilities they may have in their workplace, as well as their rights and entitlements.
Below is a range of information and resources to help you.
Talk about work health and safety
BEFORE they start work
Start the conversation about workplace health and safety before they start work, so they're better prepared from day one.
Examples of what you could talk about:
Your own experience, or different hazards they might come across.
Get them to look for information on workplace safety.
Get them to ask questions about health and safety policies and procedures, and what health and safety training they will get
The experience of someone you know who was injured at work, and the life-changing consequences it had.
WHEN they start work
It's an employer's responsibility to keep all workers safe and healthy at work, regardless what type of work they do or whether they're full time, part time, work experience, labour hire, job trial, or work placement.
Here are questions you may want to ask your child:
What type of work tasks do you do?
How safe do you feel completing these tasks?
What kind of training did you receive? Did you understand how to complete the task safely?
if you have a problem at work, do you know who to talk to?
Do you feel comfortable saying no to unsafe work?
On your first day, did you receive an induction – an introduction to the workplace, job and working environment?
Do you know how to operate equipment safely?
What personal protective equipment are you using? What condition is it in?
Do you know who your direct supervisor is and how to contact them?
Do you know what to do if you're injured on the job?
---
Who's responsible?
Select one of the tabs below for a quick guide:
Even if your workers are temporary visa holders, permanent residents, or Australian citizens, they are covered by work health and safety laws.
They must:
take reasonable care of their own health and safety
take reasonable care of the health and safety of others
comply with any reasonable instructions, policies and procedure given by their employer or controller of the workplace.
Some practical ways of carrying out your duty of care responsibilities include ensuring:
the work environment, systems of work, machinery and equipment are safe and properly maintained
information, training, instruction and supervision are provided
adequate workplace facilities are available for workersany accommodation you provide to your workers is safe
workers' health and workplace conditions are monitored
chemicals are handled and stored safely.
Your duties include:
making decisions about health and safety that may affect work activities or other people
ensuring legal requirements regarding health and safety are met
actioning safety reports and carrying out workplace inspections
ensuring safe work method statements are completed
ensuring safe work practices
conducting inductions and regular safety briefings
participating in incident investigations
leading by example and promoting health and safety at every opportunity.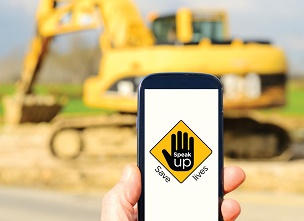 We've created these interactive diagrams that will show you some everyday safety hazards and how to avoid them in the workplace. Can you find them all?
Real stories
You can also watch these real-life stories of young workers:
In September 2006, 19-year-old Brodie Panlock ended her life after enduring ongoing humiliating and intimidating bullying by her co-workers at a café in Hawthorn.
Joany was just a child when she lost her left leg below the knee, following a tractor accident on her family's farm.
Hear about the effect her injury had on her life, and on the lives of those around her, inspiring her drive to overcome adversity and achieve excellence as a Paralympian.
At 18, Tiffany Ward was severely injured at work when both her arms were caught in a potato processing auger.
Hear about her battle to live with the physical and emotional consequences of her injury.
Tim was a second-year electrical apprentice when he was involved in a fatal incident.
His story highlights the importance of adequate supervision and guidance for young workers.
---
What to do if your child has been injured at work

If your child gets a work-related injury or illness, you should:
have them tell their employer immediately – they need to give the date and time of injury, or the period over which the injury emerged, how the injury happened, and what type of injury.
get medical treatment, if required
ask their employer for their workers compensation insurer details – if the employer doesn't notify the insurer within 48 hours, your child or you can notify the insurer
focus on what they can do, and talk to their doctor and employer about what they can do safely – their employer should help them stay active and will be an important part of their recovery; the longer they're away from work, the harder it can be to get back
encourage them to stay in touch with their employer and the insurer
if they don't know who their employer is, they can still claim workers compensation benefits – call WIRO on 13 94 76 to find out more.
Who is WIRO?
You can find out more about your insurer from the Workers Compensation Independent Review Office (WIRO)
WIRO is an independent statutory office that:
finds solutions for injured workers who have complaints about insurers
give legal advice and assistance to injured workers
answer enquiries made by injured workers about the insurer's obligations and the claims process.
WIRO reduces red tape and helps find quick and fair solutions for injured workers who have issues or complaints about the insurer. Call WIRO on 13 94 76, email complaints@wiro.nsw.gov.au or visit www.wiro.nsw.gov.au.
Who is SIRA?
SIRA is the State Insurance Regulatory Authority. It's responsible for regulating workers compensation insurance in NSW and can help you respond to enquiries and deal with workers compensation insurance-related complaints about your child's employer or medical provider.
They can tell you about the different types of compensation available if you have a work-related injury, whether you are eligible and how to make a claim.
Call SIRA on 13 10 50, email contact@sira.nsw.gov.au or visit www.sira.nsw.gov.au.
Tips to help your child stay healthy and safe at work
Check in, see how things are going.
Make sure they received an induction – an introduction to the workplace, job and working environment.
Make sure they receive work health and safety training.
Make sure they know what to do if they're injured.
Encourage them to speak up.
Reinforce that they have the right to refuse unsafe work.
Tell them to trust their gut feelings – If they're asked to do anything that feels unsafe, or they are unsure of the safe way to perform tasks, suggest that they check with their supervisor before going ahead.
Tell them to let their employer know about any existing health conditions that might place their health and safety at greater risk – eg hearing impairment or asthma
Model good health and safety practices at home – eg use protective equipment when mowing the lawn and using power tools.
Useful posters and guides:
Useful web pages
Find out more about workplace rights to help you guide your child.
In alphabetical order
P: 1800 670 812

E: complaintsadb@justice.nsw.gov.au

P: 13 28 65 (individuals)

P: 13 72 26 (businesses)

P: 1300 799 675 (out of hours emergency 0419 318 011)

E: sydney@fwc.gov.au

P: 13 13 94

P: 1300 656 419

E: complaintsinfo@humanrights.gov.au

P: 13 77 22

E: newclaims@eml.com.au

P: 9385 9588

E: admin@ncylc.org.au

P: 13 10 50

E: contact@safework.nsw.gov.au

P: 13 10 50

P: 131 444 (general enquiries)

National Relay Service (24 hour service)

TTY/voice calls: 133 677

Speak & Listen: 555 727

SMS relay: 0423 677 767

P: 1800 451 524

E: nswombo@ombo.nsw.gov.au

Office of eSafety Commissioner

P: 1800 880 176

P: 9689 6200

Translation Information Service

P: 131 450 (24 hour service)

National Relay Service (24 hour service)

TTY/voice calls: 133 677

Speak & Listen: 555 727

SMS relay: 0423 677 767
Back to top