Vehicle loading crane crush fatality
Vehicle loading crane crush fatality (6 May 2020)
Date of incident: 6 May 2020
A 60-year-old worker was crushed and died after becoming trapped between the arm of a vehicle-loading crane and the truck it was mounted on. The incident occurred as the crane was lifting equipment onto the back of the truck and, although the emergency stop was activated, the worker couldn't be freed until emergency services arrived.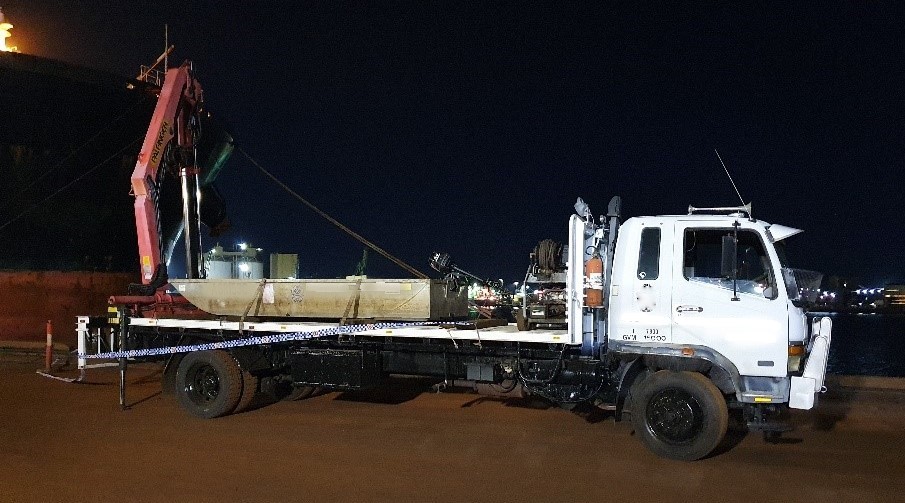 Safety information
You must implement 'reasonably practicable' control measures to manage the risks associated with using vehicle-loading cranes.
Make sure:
you choose the right equipment for the job and only use it for the purpose it was designed
you follow the manufacturer's guide for inspections, maintenance and testing
any inspection, maintenance or testing is completed by a competent person
fluid levels and pressures are correct, and any hydraulics are working correctly
all operators are trained in how to use the crane, and hold a high-risk work licence for a vehicle-loading crane - class CV or one of the four slewing mobile crane classes - if the crane has a capacity of 10 metre tonnes or more
there are no obstructions to the crane operator – they can see the load at all times during the lift; if the load is outside the operators view, the lifting process must be directed by a licensed dogger or rigger
operational warning devices (where fitted) are automatically operated when the crane is in use
emergency stops are located at each control station
the crane is always level and only operated within its rated capacity
outriggers are fully extended and located on pads or other support material
you establish exclusion zones to separate people and moving plant.
Consider:
using constant pressure controls, so operation stops when you release the controls
using remote controls
installing operational warning devices (audible alarm or flashing light) if not already provided
installing slew limiters, to stop the boom hitting the operator
installing physical barriers or guards to prevent access to dangerous parts
providing controls that can only be operated from where the boom or load can't be lifted over the operator.
More information
Back to top