Fall through plastic skylight panel
Fall through plastic skylight panel (6 December 2019)
Date of incident: 6 December 2019
A 31-year-old man suffered critical injuries when he fell more than 10 meters through a plastic roof-panel at a school in Croydon.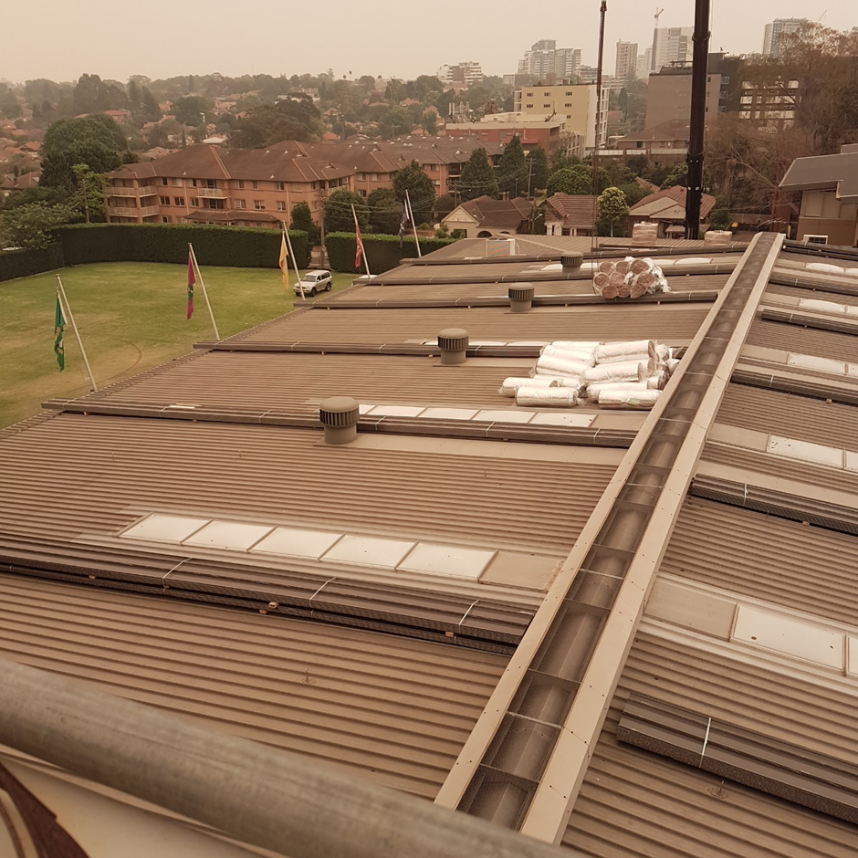 Worker fell from this roof
The investigation
SafeWork NSW inspectors responded to the incident.
SafeWork NSW commenced an investigation to determine the cause and circumstances of the incident.The investigation.
Safety information
Businesses are reminded of their duty to identify hazards and manage risks to health and safety in accordance with the provisions of the Work Health and Safety Act 2011 and Work Health and Safety Regulation 2017.
Consider 'reasonably practicable' control measures to manage the risk of falls.
Before starting work on a roof, carry out an inspection to determine:
the condition of sheeting that shouldn't be walked on, such as a skylight, plastic or asbestos cement sheeting
the presence and integrity of safety wire mesh
the suitability of anchor points.
To determine if surfaces are safe to walk on, check the surrounding material, how it's fixed and whether it's brittle.
Make sure you:
plan the work to avoid walking on brittle material
work from a solid construction to avoid standing on the roof
use temporary work platforms, such as crawling boards and ladders
install barriers, such as guardrails, covers, and warning signs
install safety mesh
use a scaffold or scissor/boom lift
use an adjustable fall-arrest system, such as a harness, with proper anchor points – train workers how to use it.
More information
Back to top