Horse-handling head injury (26 March 2020)
Horse-handling head injury (26 March 2020)
Date of incident: 20 March 2020
A 20-year-old stablehand suffered a brain injury after she was kicked in the head and face by a horse, while leading it from its stable to a yard in windy conditions. Displaying flighty, anxious behaviour, it broke free of the lead rope and kicked out with both hind legs.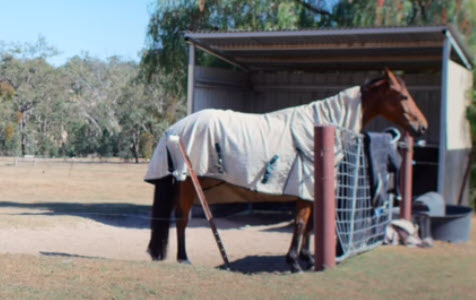 Safety information
Many workers have been killed or injured falling from a horse, or being bitten, struck or kicked.
When working with or around horses:
match the person and the horse – knowledge of the horse's background and the person's skill level is vital – this involves a separate assessment of the person and the horse
make sure all workers are inducted, trained and supervised
make sure workers wear personal protective equipment, such as a helmet (compliant with AS/NZ 3836:2006 Helmets for horse riding and horse related activities or equivalent), safety vest, enclosed boots and gloves
create a safe environment, with enough space for horses and workers, and suitable exit points
develop safe work procedures for moving and handling horses
move quietly and confidently around horses
be alert to sudden changes in a horse's behaviour
consider the age and behaviour of a horse
consider things that might 'spook' a horse, such as weather, traffic or other horses
always be in a position where you can quickly move away from a horse
never approach a horse in its kicking zone.
When leading a horse, you should:
approach it with safety zones in mind, and make a noise so it's aware you're approaching
do so from the left shoulder of the horse, with both hands on the lead rope
do one horse a time.
Statistics
More than 10 people are hospitalised every day due to a horse-related injury.
More than 130 horse-related fatalities occurred in NSW between 2000 and 2014
Young females are most prone to horse-related injuries, while males are most likely to suffer fatal injuries.
40 per cent of all injuries involve being hit by a horse.
More information
Back to top